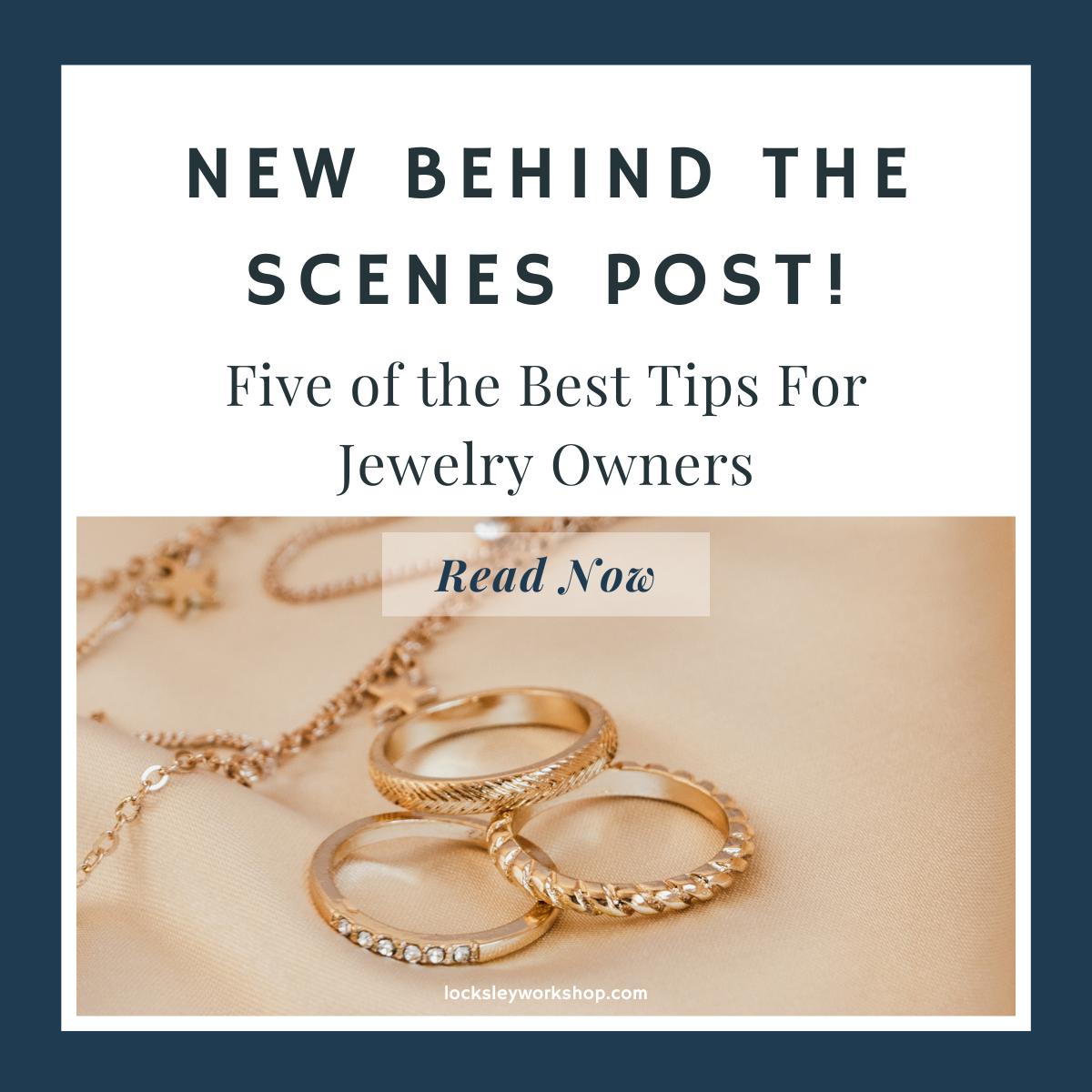 5 of the Best Tips For Jewelry Owners
1. Keep Your Jewelry On Holders
Correctly storing your jewelry can ensure it lasts a lifetime. The best way to store your jewelry to ensure annoying knots don't happen and nothing gets tangled up is to hang your necklaces and bracelets, and keep your rings on a dish or ring holder. We prefer to use our ring holders, which can be found on our website in many different styles and finishes! These ring holders can hold rings and jewelry.
2. Clean Your Jewelry- We like the Connoisseur Jewelry Cleaner which brings back the shine to jewelry!
3. Keep Ring Dishes Around The House 
I'm always taking off my rings, but sometimes they get moved, something spills on it, or it gets knocked into the sink. Because of this I have started keeping ring holders around the house to reduce these issues. It's better to store your jewelry as opposed to leaving them on the countertop where something can happen. In order to avoid mishaps, I keep Locksley Ring Holders around the house.
4. Make Sure You're Checking The Setting Of Your Stone
When my grandma passed, she left me her mothers wedding ring. I never checked the setting and after a few months of constant wear, the small diamond fell out. Because of this, there are no more original stones left in the ring. By just checking the setting of the stone, I could have avoided all of this trouble. Check your setting!
5. When To Take Jewelry Off
It is recommended that you remove jewelry when sleeping, exercising, applying perfume or lotion, or showering. By following this, you're less likely to have any issues with your jewelry in the long or short term.